Soho square, Sharm El Sheikh
Located between Sierra hotel and Savoy hotel at the White Knight bay in Sharm El Sheikh, the Soho square is an entertainment area built to indulge fun seeking guests with diverse restaurants serving international cuisine, bars and cafes as well as several entertainment outlets including Ice rink, Bowling alley, Culturama centre and many high class shops.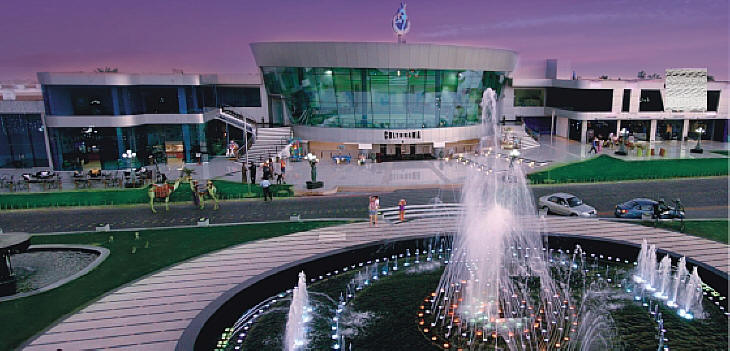 Some of the finest restaurants in the world are located in Soho square where you can dine out every day for the whole week. These restaurants brings the world cuisines to you:
Restaurants:

Bombay (Indian
Zen (Chinese)
Mai Thai (Thai cuisine)
Steak house (Grill)
Saffron
Sushi Bar & Tepanyaki (Japanese)
Hot Rock & ballroom dancing (grill)

Bars and pubs:

Mandarin Bar
Queen Vic
Ice Bar
Oxygen Bar
Pangaea Night Club
The Lounge Bar
Entertainment outlets include:
Ice rink
Enjoy skating on ice in the middle of the desert on this great ice rink in Soho square. Classes are also available for you or your kids.
SOHO Bowling
Bowling is one of the best ways for all family and friends to have fun in Sharm El Sheikh.
Culturama
Panoramic visual experience that will fascinate you and your kids.
Kids Arcade
An entertainment centre for your children to enjoy shooting games, slot machines and fun fair style rides.
The British house
A british style complex in Soho square Sharm El Sheikh that has an authentic English pub, Sushi and tepanyaki bar and a Steak house offering imported beef from new Zealand cooked as you like it.
The following map shows the location of Soho Square in Sharm El Sheikh